Cutting Edge Diet Strategies for Anxiety & Mental Health
Case Studies and Q&A with Julie Matthews and Trudy Scott
LIVE Video Webinar
Join nutrition experts Julie Matthews, NC and Trudy Scott, CN to learn how to help complex clients with anxiety, mental health disorders, and neurological conditions.
Trudy and Julie will cover:
The importance of customizing diets based on a client's unique biochemistry

The nutritional science behind some therapeutic diets including low phenol, low oxalate, low amine, low glutamate and low FODMAPs

Symptom clues on how to assess your client's bioIndividual nutrition needs

Case studies from Julie's and Trudy's clinical nutrition practices

Your questions (and answers) on therapeutic diets and strategies

Winter enrollment questions and answers for the BioIndividual Nutrition Training course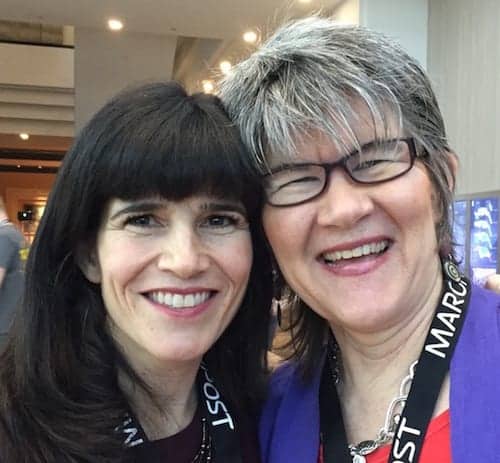 Julie Matthews, BS NC
Julie Matthews is a Certified Nutrition Consultant and Director of Clinical Research for the BioIndividual Nutrition Institute. She is a writer, speaker, and clinician with a nutrition practice in San Francisco, California.
Having spoken at many medical and autism conferences around the world, Julie has become a global thought leader in the field of bioindividual nutrition.
For 15 years, Julie Matthews has worked with autism, special needs, and complex neurological disorders, allowing her to gain a unique expertise from which she developed the advanced framework of the BioIndividual Nutrition training program.
Julie realized that the dietary approaches that provided success with her most difficult clients, were the same principles that could heal almost all chronic conditions. Julie is the author of an award-winning book, Nourishing Hope for Autism, and she is the Founder of Nourishing Hope.
Trudy Scott, CN
Trudy Scott is a certified nutritionist on a mission to educate and empower anxious individuals worldwide about natural solutions for anxiety, stress and emotional eating. Trudy serves as a catalyst in bringing about life enhancing transformations that start with the healing powers of eating real whole food, using individually targeted supplementation and making simple lifestyle changes. She works primarily with women but the information she offers works equally well for men and children.
Trudy is the author of The Antianxiety Food Solution: How the Foods You Eat Can Help You Calm Your Anxious Mind, Improve Your Mood and End Cravings (New Harbinger 2011) and host of the wildly popular Anxiety Summit series that have been called a "bouquet of hope".
Trudy is passionate about sharing the powerful food mood connection because she experienced the results first-hand, finding complete resolution of her anxiety and panic attacks.