Learn to Practice
BioIndividual Nutrition
and have a life-changing impact on your clients
The field of nutrition science and
therapeutic diets has expanded greatly
New evidence demonstrates that compounds found in foods, even very "healthy" foods, can cause serious reactions in certain people and even worsen conditions you're trying to help.
Recommending a healthy whole foods diet, or even gluten-free, grain-free diet, or Paleo diet may not be enough; as they do not address the individual biochemical needs of your patient or client.
The latest nutrition science shows that many people with chronic health conditions suffer with issues relating to oxalates, salicylates, amines, histamine, glutamate, and FODMAPS, as well as poor methylation, transsulfuration and sulfation.
VERY FEW practitioners are aware of these food substances, how to identify them, and how to customize a therapeutic diet according to their clients unique needs.
If you're not up on the latest nutrition science and how to apply it clinically, you are missing an essential piece of practicing functional nutrition. And without it, your nutrition guidance may be ineffective.
As a nutritionist, it is essential to learn
to recognize these types of food reactions in order to address
the underlying biochemical factors affecting your client's symptoms.
Stop the guesswork, save time, and
leap years ahead in knowledge & skill
→ Learn the science and practice of personalized nutrition
→ Master therapeutic diets for your client's unique biochemistry
♥ Get breakthrough results even with complex cases
Hi, I'm Julie Matthews. I've been working clinically with complex metabolic disorders (including ADHD, autism, anxiety) and getting stellar results using personalized nutrition since 2001. In addition to being an author and published researcher, one of my passions is teaching other practitioners how to utilize my proven methodology and get the results your patients or clients need and that you want. I've served thousands of families around the world and trained 800+ practitioners like you how to transform lives through the science and practice of personalized nutrition.
Julie Matthews, CNC, CNE, CBNP
Founder: BioIndividual Nutrition Institute
Personalized Nutrition is The Future…
The American Nutrition Association explained the importance of Personalized Nutrition (PN).
Personalized nutrition holds tremendous potential to improve human health.
Despite the evidence that it is core to addressing complex chronic disease….  personalized nutrition is largely absent from our healthcare culture and system
The clinical efficacy of personalized nutrition requires that practitioners
are adequately trained to apply this knowledge in practice.
Our Advanced Training you will guide you in…
Understanding the science and clinical thought process behind dozens of therapeutic diets; customizing them, knowing how to implement them and avoid the pitfalls
Using cutting edge tools like our lists of "symptom clusters" and food sensitivity categories as part of personalizing the approach.
Streamlining your practice and improving compliance using targeted questionnaires, symptoms lists, diet summaries, guides & client handouts.
Getting support from a knowledgeable community of BioIndividual Nutrition Practitioners, including hundreds of your professional colleagues.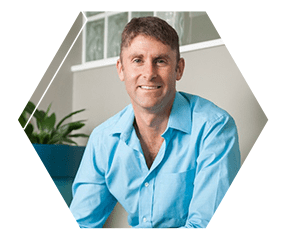 "The BioIndividual Nutrition Program has helped me and my health coaches understand how to approach very challenging patient cases and has given us tools and resources to get faster and more effective results with our clients."
Dr. David Jockers DNM, DC, MS
"The dietary nuances that Julie lectured on, helped 'fill in the gaps' of my previous trainings. It has allowed me to look at my clients through a more narrow lens and to hone in on exactly what might be triggering them, nutritionally. I highly recommend the program!"
Danielle Dellaquila, MS, CN
What makes one nutrition professional
more successful than another?
Specifically, why do some practitioner's clients get radically better when others cannot figure out how to resolve their troublesome symptoms?
I've helped hundreds of clients with disorders resulting from complex neurological and physiological needs, and I discovered some interesting and important information that can help you…
I tend to see the "tough cases," the "non-responders," in my nutrition practice.
By the time they've come to me, clients have already seen 3 or more practitioners that have provided nutrition advice, yet they still have not gotten better. And I've always investigated why their prior practitioners were unsuccessful.
As I explored each of their case history files, I uncovered what they had overlooked.
 AVOID these FIVE Common Mistakes
The science and clinical application of diet and nutrition intervention
customized to the unique needs of an individual.
Because foods affect chemistry and in turn, the body's biochemistry influences the foods an individual can tolerate/eat…. Understanding these relationships, identifying hidden connections between symptoms and sources, and knowing which recommendations to make is critical to your success as a practitioner.
BioIndividual Nutrition is a functional nutrition approach that applies to all health conditions…
Thyroid
Diabetes
Aging
Pain
Addiction
Pregnancy
Depression
Digestive Disorders
Autoimmune Disorders
Neurological Conditions
Methylation Issues
Mitochondrial Dysfunction
Nutrient Deficiency
Food Sensitivities
IBS
Fatigue
Anxiety
Autism
ADHD
Eczema
Allergies
"Knowing which recommendations to make
is critical to your success as a practitioner."
Julie Matthews

• Backed by Evidence-based Nutritional Science
• Utilize our Proprietary Methodlogy & Tools
• Join a Professional Community of Cutting-edge Nutrition Professionals
"The BioIndividual Nutrition training has been one of the best investments for my career as a nutritionist. The course has been invaluable."
Francesca Orlando-Baldwin, NTP, CGP
Board Certified in Holistic Nutrition
About the Course Creator and Instructor
Julie Matthews, MS NC is a globally respected nutrition expert, award-winning author, and published researcher. Her guidance is backed by twenty years of clinical experience and scientific research with complex neurological and physiological needs; particularly autism and related disorders.
She has lectured in more than 60 cities across three continents. She's been on television, radio, newspaper, blogs/podcasts and more, published scientifically referenced articles in journals and websites. She's been featured by Price-Pottenger, honored by the National Association of Nutrition Professionals, sits on two scientific advisory boards, and is a Certified Nutrition Consultant with a successful practice in San Francisco.
Julie is a dynamic speaker who has educated professionals at trainings for Integrative Medicine for Mental Health, Autism Research Institute/DAN!, Medical Academy of Pediatric Special Needs, and the MINDD International Forum in Australia.
During her early nutrition studies back in 2001, Julie discovered that food and nutrition influenced the condition known as autism. She committed to investigate the connections then explain them to parents and clinicians that can make a difference helping children recover. Her final research paper at Bauman College later became her award-winning book Nourishing Hope for Autism. It explains WHY food and nutrition affects the systems and biochemical pathways routinely occurring in autism and HOW to strategically apply a specialized diet to help children heal.
After many years in practice, it became evident to Julie that the dietary approaches that helped the most difficult clients, were useful in healing most chronic conditions. And because autism is one of the most complex disorders (with underlying immune/autoimmune, digestive, neurological, and metabolic dysfunction issues), it provides a unique perspective on chronic disease that helps Julie teach others to see hidden connections between symptoms, circumstances, and effective healing dietary strategies for a wide variety of complex conditions.
She founded Nourishing Hope to stand for the efficacy of improved diet and nutrition for autism, and the BioIndividual Nutrition Institute to share the synthesis of her knowledge with cutting edge clinicians to help improve their effectiveness with therapeutic diets.









"Many of my clients have very complex health issues and extreme sensitivities to foods. This course gave me tools to help identify different food substances that may be contributing to their health issues. Julie is extremely knowledgeable and a fantastic teacher. There are handouts, including detailed guides to common symptoms that people may experience."
Melissa Nohr, JD, CHC
"Julie Matthews is a pioneer in the field of functional nutrition. I'm forever grateful for the additional knowledge that we have due to her dedicated work in the field of bioindividual nutrition."
Andrea Nakayama, Functional Nutritionist,
Replenish PDX
Become a Resource
in our Global Practitioner Directory
Join clinicians from 49 countries that practicc the advanced capability that our program provides – become a Certified BioIndividual Nutrition Practitioner. Meet Certified Nutritionists, RDs, Health Coaches, Integrative/Functional Medicine practitioners, and more. The Global Online Directory includes Members that have completed our training and passed the course examination.
6 Pillars of BioIndividual Nutrition
…empowering HOW you think rather than WHAT to think
so you can help every client, no matter how complex
Based on proven clinical results, not theory,
The 6 Pillars of BioIndividual Nutrition give you the framework
for consistent results-oriented dietary guidance.

UNDERSTANDING
CHRONIC DISEASE
As you learn our unified perspective for chronic disease, you'll understand your client's disease on a deeper level, so you be effective at applying special diets for the needs of clients with a wide range of chronic diseases.
The training program explores:
IBS & Digestive disorders
Autoimmune disorders
Anxiety & Depression
Autism & ADHD
Mitochondrial dysfunction
Methylation disorders
Neurological conditions
Hypothyroid & Hashimoto's
Eczema and skin conditions
Asthma & Allergies
Obesity & Diabetes
DETERMINING
BIOINDIVIDUALITY
By learning to identify specific underlying factors like health history, environmental triggers, chronic conditions and symptoms, food reactions, and biochemistry, you gain a system that will enable you to get to the root of your client's problem.
The training program explores:
Inflammation
Poor methylation
Poor sulfation
Poor digestion
Microbiome imbalance
Mitochondrial dysfunction
Poor detoxification
Genetics/Epigenetics/SNPs
DISCOVERING HOW FOODS AFFECT BIOCHEMISTRY
As you learn how foods and little-known compounds inside them affect the body's biochemistry and which symptoms they commonly produce, you will be able to detect and address "mysterious" symptoms other practitioners don't understand.
The training program explores:
Salicylates & Phenols
Histamines & Amines
Glutamate
Oxalates
FODMAPS
Food allergens/ Sensitivities
Di- and Polysaccharides
Yeast containing foods
Nightshades
Sulfur/thiol foods
Purines
Lectins & Phytates
MASTERING
THERAPEUTIC DIETS
When you understand the intricacies of each therapeutic diet, how to use them, and practical implementation tips, you will feel confident helping your client implement any diet with the best tools and resources available.
The training program explores:
Gluten/Casein/Soy-Free
SCD & GAPS Diet
Paleo Diet
Autoimmune Paleo
Feingold Diet
Failsafe Diet
Low oxalate Diet
Body Ecology Diet
Low FODMAPs Diet
Ketogenic Diets
Rotation Diets
Elimination Diets
and even more!
CUSTOMIZING BIOINDIVIDUAL NUTRITION STRATEGY
By learning to create BioIndividual Nutrition Strategy plans incorporating our unique seven point method of determining diet direction, you will gain an effective methodology and clinical tools that make it quicker and easier to create effective plans for your clients.
The training program explores:
Food cravings
Diet record, food frequency
Reactions to foods
Common Symptoms
Laboratory testing
Genetics
Client considerations

EVOLVING
the DIET
When you improve tolerance, reassess dietary needs, and expand the diet, you help your client improve their dietary variety and nutrition to help them maintain the results they have gained and continue to improve and heal.
The training program explores:
Depleting factors & deficiencies
Underlying causes & biochemistry
Supplementation support
Lifestyle
Toxin avoidance
Dietary trial
Provocation food testing
How Professionals Benefit
"I am a GAPS practitioner and I really needed the tools and resources your program teaches. I now feel confident that I will be able to… make a bigger impact on my community."
Holly Morello, NTP, CGP
"I am a GAPS practitioner and I really needed the tools and resources your program teaches. I now feel confident that I will be able to… make a bigger impact on my community."
Holly Morello, NTP, CGP
"Julie walks you through case studies and you gain an understanding of the thought process to identify symptoms and suitable dietary interventions. This was the missing link for me."
Paula Bordenet, NTP
"Although my NTP training was excellent, not all clients respond to the standard healing diet and supplement protocols. The BioIndividual Nutrition course took my training to a higher level, I can now help a wider range of clients. My confidence as a practitioner has grown immensely."
Cate Pellicer, NTP
"Although my NTP training was excellent, not all clients respond to the standard healing diet and supplement protocols taught in the program. The BioIndividual Nutrition course took my training to a higher level, I can now help a much wider range of clients. My confidence as a practitioner has grown immensely."
Cate Pellicer, NTP
"The program is elevating my effectiveness in the clinical setting. Big wins for everyone!"
Brandin Roa, FNLP, NCP, CPCC, CPE, BCom Functional Nutrition and Lifestyle Practitioner
1) BioIndividual Nutrition Training
(Overview & Curriculum)
Overview
12 Modules – 28 hours of course content
Audio/Video presentations
PDF downloads of slides
PDF downloads of transcripts
MP3 recordings of all modules and lessons
Clinical handouts done-for-you
Comprehensive Study Guide and Clinical Practicum Workbook
Done-for-You Clinical Handouts
Ready to use handouts: GMO Guide,
Toxin Guide, Food pyramid, and many more
Personally-branded nutrition intake forms
Easy to Use Clinical Charts
Comprehensive Diet Guides
Comprehensive Diet Guides
For all of the following diets:
GFCFSF
SCD/GAPS
Paleo
Ketogenic
Body Ecology Diet
Low Oxalate
Low FODMAPS
Low Salicylate
Low Salicylate, Amine and Glutamate
Each Diet Guide contains:
Food lists: Expanded from a single page to 3-5 pages for comprehensive food choices.
Meal plans: Each diet has a meal planning guide; including breakfast, lunch, dinner, snacks, sweet treats, and beverage ideas.
Recipes: Each diet includes some recipes to get your clients started.
Implementation strategies: Each diet has an overview with an explanation of the diet's details and how to implement it, as well as worksheets you can use with your client to plan their personal strategy.
Practice Tools and Resources
Online Clinical Diet Assessment Questionnaire
Symptom/Diet Chart
Decision-making flowchart
Clinical Practicum guide
Client tools plus Nourishing Hope for Autism (book) and Cooking to Heal (cookbook and videos)
Curriculum
Each MODULE explained (1-12)
(click for details)
MODULE 1: BioIndividual Nutrition Foundations
The program opens with an investigation of chronic disease today and routinely observed underlying metabolic conditions, and I present my work with autism as a model for understanding and supporting all chronic disease. We discuss the need and factors for bioindividuality, and explore the practice of BioIndividual Nutrition.
MODULE 2: Special Diets for BioIndividual Nutrition
Next we get a firm understanding of the most common and effective "special" healing diets that every nutrition practicing professional should master. How they work, harmful assumptions about them to NOT make, tweaking the diets and addressing supplementation, and knowing when (or not) to use a special diet. Focus is on optimizing therapeutic effectiveness of your diet and nutrition strategy for each individual in your practice.
MODULE 3: Nutrition Best Practices – NEW Food Pyramid
In this module we discuss the synthesis of more than a dozen years' research/practice into nourishing diets (vs. the standard mainstream diet). You'll gain the Nourishing Hope Food Pyramid as a model for understanding and teaching good nutrition and dietary factors in your practice. Our Nourishing Hope Food Pyramid flexible enough to apply to all healing diets. Deeper insight on foods groups, macronutrients, nutrient boosters, and foods not on the pyramid set a foundation for creating customized and effective dietary strategies to address all disease.
MODULE 4: Allergen-free Diets, Gluten-free Casein-free
We explore the practical application of common elimination diets, based on avoidance of known or suspected aversive foods/substances. Allergies vs. sensitivities vs. intolerances; gluten, dairy, and soy, lectins in grains, wheat proteins and exorphins, wheat germ agglutinin, zonulin, celiac and non-celiac gluten intolerance, autoimmune cross reactivity, symptoms and conditions of gluten intolerance, elimination diets/rotation diets are investigated in depth.
MODULE 5: The Specific Carbohydrate Diet (SCD) vs. GAPS
Further exploring healing diets, we compare in great detail two grain-free and starch-free diets: the SCD and GAPS diets, discussing the specific carbohydrate diet; its origins and purpose, and differences in the GAPS diet. We investigate the strategic application of each approach; deciding which diet, understanding di-saccharides and polysaccharides, and how to adapt the diets as needed to address additional underlying biochemical concerns, while not neglecting good nutrition.
MODULE 6: Addressing Dysbiosis & Optimizing GI Support
We look thoroughly at the relationship between gastrointestinal health and chronic disease today, then detail the most effective dietary approaches for addressing gastrointestinal issues. We discuss the importance of the microbiome in health and chronic disease, and highlight: SIBO, Low FODMAPs, Yeast, and the Body Ecology Diet, as well as the use of other special diets discussed on the course for GI support.
MODULE 7: Low Phenol and Amine Diets
The course next covers a very important yet often unknown and underutilized dietary approach. You'll learn from someone who has been putting these principles of low phenol and amine diets in practice for 15 years and has development an understand of the common symptoms and conditions these dietary approaches can address, how to implement them, and how to improve tolerance to foods containing: phenols, salicylates, histamines, other biogenic amines, and glutamates. Sulfation biochemistry is explored, associated diseases, the role of the microbiome, and how to improve sulfation and phenol/amine intolerance with diet, supplementation, and other factors. We learn about diets high in phenols/amines and diets to adapt for low phenol/amine needs. I explain the ins and outs of the Feingold and Failsafe diets too; when to choose; how to create your own custom approach, and how to implement.
MODULE 8: Oxalates and The Low Oxalate Diet
Diving deep into oxalates, we discover one of the most poorly understood yet crucial dietary strategies, that takes us far beyond a diet used for kidney stone support. We unearth the science and research on oxalates and their influence on: inflammation, oxidative stress, mitochondrial damage, and more. We investigate which diets tend to be high oxalate, when it's a problem, and how to adapt, as well as factors outside of dietary consumption that are crucial to understand. You will learn strategies to safely implement the low oxalate diet in your practice, and how to engage further low oxalate principles such as supplementation support.
MODULE 9: Paleo, Low Carb, and Ketogenic Diets
Here we discuss the Paleo diet; it's advantages and pitfalls, how it differs from other grain-free diets, and common misconceptions. We also explore in this module, low carbohydrate diets and various ketogenic diets; when to use or avoid these approaches.
MODULE 10: Methylation and Mitochondria
This is a favorite module included in this program by popular demand, as it discusses two very important topics essential in customizing nutrition strategy: methylation and mitochondrial dysfunction. We discuss and explain the process of methylation, tying it back to transsulfuration and sulfation biochemistry and complementary dietary strategies. We consider the implications of poor methylation, SNPs, and gene expression. We also explore mitochondrial function and go much further into the subject than simply mitochondrial disease, instead exploring mitochondrial function and dysfunction in many health conditions including autism. We discuss the connection between methylation and mitochondrial function and how to support both. You will learn which symptoms and conditionals can be associated with poor methylation and mitochondrial function, and supplementation and diets to use/not use to address these issues.
MODULE 11: Laboratory Testing & Supplementation
The course gets linear as we study laboratory testing, particularly functional tests. Explicitly, we explore how to determine nutrient need and hone dietary approach based on laboratory testing. We outline common nutrient deficiencies and supplementation to support nutrient repletion and how supplementation can support and improve tolerance of food reactions.
MODULE 12: Practicing BioIndividual Nutrition
We now bring it all together and highlight how to develop dietary strategy and BioIndividual Nutrition approach. Most importantly you'll learn how to improve food tolerance, variety, and nutrition, a crucial approach often missed in most special diet discussions. Improving tolerance to foods is possible and is important to overall health and healing success in your practice. We cover symptoms commonly associated with food reactions, you'll learn how to determine diet(s) approaches as needed, as well as receive access to a symptom guide and our online based dietary questionnaire to assist in gathering data and discerning dietary direction. You'll discover our proprietary model for creating a customized BioIndividual Nutrition strategy with details on combining diets, tightening the rules of a diet, when and how to break the rules of a diet, and how to hone and evolve a diet over time as tolerance improves.
"I highly recommend the BioIndividual Nutrition training! Julie's expertise in therapeutic special diets is cutting-edge and relevant for the anxious women I support. I continue to learn as Julie shares new research and information. It'so helped me personally, as I have been able to solve my terrible foot pain caused by oxalates!""
Trudy Scott, CN 
Author: AntiAnxiety Solution
The Support You Need to Succeed
Detailed Study Guides
The study guide contains fill-in-the-blank questions, case studies, and a quiz to help you master the material and gain confidence in being ready for the final exam and becoming a Certified BioIndividual Nutrition Practitioner.
• Fill-in-the-blank questions
• Quizzes and Case studies
Practice Success Toolkit
The toolkit helps you translate your learning from the training program into clinical practice. You gain the confidence and skills you need to help your clients and improve the success of your clinical  practice.
• Clinical Practicum Exercises
• Client Action Checklists
Coaching Support
Our training includes coaching tools to help you move through the material – at your own pace – while still getting the support you need to progress.
• Live coaching calls
• Email reminders and support
• Online progress checklist
Masters Series Webinars
Masters Webinars are available only to Members of the BioIndividual Nutrition Training and Certification program. These sessions will include guest speakers, scientific advisory board members, and others for more in depth scientific discussions.
Blog, Newsletter & Continuing Education
Our Blog includes insights and recent research, relevant news, Member spotlights, case studies, and more. Members may contribute articles, research, and collaborate in meeting Institute and Member educational and program objectives.
Private Facebook Group
Hundreds of Members of the BioIndividual Nutrition Institute routinely connect and share information in our private group. This resource alone has been exceedingly valuable to our members.
"Julie Matthews knowledge of various diets and the unique healing quality of food ranks her as one of the top nutritional scientists in the field today."
Dr. Kurt Woeller,
Medical Director Integrative Medicine Academy
"Learning to design a diet and nutrition plan for each person's exclusions is brilliant! This program gives tangible and constructive material as a practical guide, it is brilliant, clear, and time-saving."
Frank Golik, MD
"The BioIndividual Nutrition Program has helped my health coaches and myself understand how to approach very challenging patient cases and has given us tools and resources to get faster and more effective results with our clients."
Dr. David Jockers DNM, DC, MS
>> VIDEO: My team benefits from this program <<
"The BioIndividual Nutrition Program has helped my health coaches and myself understand how to approach very challenging patient cases and has given us tools and resources to get faster and more effective results with our clients."
Dr. David Jockers DNM, DC, MS
>> VIDEO: My team benefits from this program
The BioIndividual Nutrition Training is "graduate level" training for professionals with existing nutrition consulting/coaching or professional healthcare qualification.
You are a healthcare professional  (Integrative Physician, Nutritionist/Dietician, Naturopath. Health Coach, etc.)
You're familiar with gluten-free casein-free, grain-free, paleo, and GAPS diets
You're filling in the gaps from your certification training in nutrition
You want to know the science (why) behind therapeutic diets, and how/when to use them
You need to align diet/nutrition strategy to symptoms, knowing which diet and why
Increased Clinical Success
with More People
"I attract all kinds of clients and have success with challenging clients who have complicated diseases."
Increased Clinical Success
with More People
"I attract all kinds of clients and have success with challenging clients who have complicated diseases."
Connection to a Community Experts
"The best part was connecting with the other smart and devoted practitioners in the FB community. Saves you months or YEARS of research!!"
Stronger Self Confidence
– Know your stuff!
"Having the tools and resources of your program is what I needed. My confidence as a practitioner has grown immensely – thank you Julie!
Stronger Self Confidence
– Know your stuff!
"Having the tools and resources of your program is what I needed. My confidence as a practitioner has grown immensely – thank you Julie!
Condense Your Learning Time
"I found the ONE course that had EVERYTHING I needed to know about this topic!" "I opened my practice and started using the info right away."
Build a Properous & Rewarding Practice
There is tremendous need for qualified health professionals that can work with varied dietary programs specific to certain health conditions. Julie's course gives you the knowledge to establish a niche specialty that's highly marketable for your personal business."
Dr. Kurt Woeller
Catapult to the Next Level
Don't reinvent the wheel!
The hard work has already been done for you!
It's taken me over 20 years to prepare this program for you: practicing clinically, reading hundreds of books and research papers, studying science and biochemistry, listening to medical doctors and researchers lecture, and creating client tools…
…so that you can LEAP YEARS AHEAD in your knowledge and capability to help those in need.
 
Skills, Confidence, & Tools
Get what you need to build your practice rapidly:
Nutrition knowledge and clinical instruction to improve your clinical results
Done-for-you clinical handouts and tools to make you effective day one
Practicum support through clinical practice exercises, client action checklists, and coaching calls will translate your learning into clinical results (by ramping up your skills and confidence quickly)
Our directory of Certified Practitioners will help clients and referring/partnering doctors find you.
Now accepting enrollments

1) BioIndividual Nutrition Training
12 Modules, resources, and tools

16+ special diets and nutrition for addressing unique underlying biochemistry

Broad-based conditions covered: neurological, anxiety and depression, digestive disorders, autoimmune, and many more!
BIOINDIVIDUAL


NUTRITION TRAINING
Program & Resources
PRIVATE
PRACTITIONER GROUP Questions/get support

LIVE
COACHING GROUP
Monthly Sessions w/Julie
(first year included)

All-inclusive program investment:
$5997
18 Payments
(with $997 now)
Whether you pay in full or join via easy payment plan…
You get IMMEDIATE & UNLIMITED access to ALL online training modules, MP3s, client handouts, symptoms/diet charts, step-by-step guides, meal plans, the BONUS COMBO MEAL PLANS, and ONGOING access to our Private Facebook group, and one-year membership with live monthly Coaching Group sessions!

The BioIndividual Nutrition Training Program stems from thousands of hours of scientific research
and decades of real life client experience  and clinical success.
– it is tried and tested.
30-Day Guarantee – Julie stands behind her program.
We want you to be satisfied with your enrollment and are confident this course will exceed your expectations. You have 30 days to review the program materials, participate in live sessions, and connect with other practitioners to ensure that the program is right for you. If it's not, email us to arrange a refund!
One Year Membership:
Online coaching and mentorship, case-study analyses, questions and answers, colleague collaborations, and more!
Not sure if this program is for you?
Option: Simply continue to see clients in the same way that you have been, perhaps feeling a bit uncertain about which diet to use and how to implement it, and likely getting less than the optimal results you're looking for, struggling with compliance, and spending nights researching solutions online, and trying to find time to make handouts, lists, and guides for each client.
Option: Do the research yourself and study all the information on the 12+ therapeutic diets. Graduates of this program actually TOLD us they were attempting to do this for YEARS before they found our program and that it was overwhelming, lonely, and confusing. The information on each diet is scattered everywhere, and the online info is often completely wrong or misleading. There are hundreds of books to read and summarize. And then you'll have to create summary docs, symptoms charts, and "how to" handouts for each diet! That will take about… 5 years give or take. But you STILL won't get the invaluable clinical experience and guidance from practitioners who've been using these diets for 20+ years!
Best Option: Don't reinvent the wheel, enroll in the training! The hard work has already been done for you! It has taken years: practicing clinically, reading hundreds of books and research papers, studying science and biochemistry, listening to medical doctors and researchers lecture, and creating the client tools… Did I mention 20 years?! The information and tools come directly from real life clients which makes the information tried and tested. And, you'll have an expert community of practitioners at your fingertips to connect with who you can ask questions to. Our graduates say this resource alone was the worth the tuition investment for the program.
Frequently Asked Questions
"My interest is Autoimmune,
will this program help me?"
"I work with kids,
which program is for me?"
"How does this course differ?
Why did you create it?"
1 | What's the time commitment for this course?
When you enroll, you get full access to course and proceed through the training at-your-own-pace. Each person's learning style and opportunities for study time vary. Some commit a few hours per month, some a few hours per week. Some go slowly, some dive in. You have unlimited access and no obligations to attend anything. Bonus meetings and special member presentations are recorded and archived, everything remains available as you proceed through the training, and you get all future updates! But as a rough idea, each module takes about 2½ hours to watch or listen to, and there are 12 modules. Additionally, there is reading and research you'll be interested in exploring related to each module. A number of graduates studied 3 hours/1 Module per week, and completed the course in about 3 months. Others scheduled 2 hours a month and took over a year.
Some people don't bother with the exam at all, if they don't want/need the certification and have only focused on the specific modules they need for the scope of their practice.
Other students are studying individual modules as they need them for specific ailments in their clients. The course could be used as a powerful reference guide when certain conditions come up or when you suspect issues with certain compounds.
We've heard stories from members that have spent 1 year JUST implementing the powerful strategies and handouts they learned in ONE of the modules and found it transformational in their practice and personal health.
2 | I've already done a ton of training programs, completed a nutrition certification, and taken several other online courses. So I'm already familiar with and use these special diets in my practice. Do I need this training?
Yes! All of our graduates already have a primary certification and education in nutrition. Most of our students are are nutrition professionals and others are doctors or naturopaths who use therapeutic diets in their practice. Our graduates have told us that this training is like nothing else they have taken.
The course material goes far beyond what is taught in any nutrition school or certification program out there, or what you're able to learn on your own.
For example, you may enroll already knowing about low phenol diets, but during the training program, you will learn details about how to help you clients implement that diet, how it works, why it works, what the underlying biochemistry is, so you can also determine nutrients they might need or additional support.
Julie Matthews, the course creator, has worked with these special diets for over 15 years, so she adds her clinical expertise to the 20-40 years of published data on each diet.
Another example is the Failsafe diet… you will learn many variations of this life-changing diet that are used in clinical practice, such as modified versions, Failsafe vs. Feingold diet, more restrictive versus less restrictive food lists, several ways to implement it depending on the client and other limitations, different strategies on how to challenge foods back in, troubleshooting which food chemical is the problem, implementing low salicylate only vs low amine only with a more strict and less strict list of foods.
In addition, the case studies will help you understand the thinking about how to apply the right diet or multiple diets into a strategic nutrition plan.
Diving deeper into each diet, you'll also learn nutrients that can support the biological pathways to improve tolerance, lifestyle changes that support these pathways, other reasons they may be depleted, such as dysbiosis and how to address it, as well as how to implement this into a larger nutrition strategy plan.
All this detail learning how to make modifications for each client is based on many years of clinical experience and simply cannot be obtained from books or internet research!
Accelerate your learning by condensing my 15 years of clinical experience into a few months.
The training tools include: diet implement handouts, professional food lists, online questionnaire tools, and intake forms to make it more time efficient for you during consultations.
3 | I don't want to run lab tests. How much of this course focuses on lab testing.
No problem! Only a small fraction of this course focuses on lab testing. We train professionals from many different disciplines. Some run lab tests and others do not.
It is not necessary to run labs to get all the valuable information you need to make diet and nutrition recommendations.
There are 7 factors I teach in my BioIndividual Nutrition training program and lab testing is only one of them. They include:
Food cravings
Diet record, food frequency
Reactions to foods
Common Symptoms
Laboratory testing
Genetics
Client considerations
You can implement just a few of the 7 factors from the course and still obtain outstanding results with your clients!
4 | Will this course give me nutrition credentials? Will I be certified in anything? I'm a health coach and I want nutrition credentials. Is this course right for me?
This course will NOT grant you credentials to practice nutrition in your state if you aren't currently allowed to do so with your existing credentials. Yet, it will provide the tools and "graduate" level education that will augment your existing healthcare credentials.
In addition, the graduates of this training program will receive a certificate and may call themselves "Certified BioIndividual Nutrition Practitioners".
The program is open to any professional in practice who is already making diet and nutrition recommendations.
Students who pass the course exam can become listed in our online Practitioner Directory!
5 | I don't do Facebook. How important is that?
It is not essential that you participate our Private Facebook Group. About half of our members do, and half do not.
If you are not currently using Facebook, and do not wish to use it, that will not impact your learning of the course material. The training material is taught through dedicated member login and not through Facebook.
However, if you are curious to connect with other practitioners who are enrolled in your course or want to check out the conversation topics and types of questions being asked, you may want to consider creating a private username profile (which you don't share with any friends/family), and use it strictly to connect with our Private Group of BioIndividual Nutrition practitioners and students.
Do you have to be a certified nutritionist?
No. The program is open to professionals in practice that make diet and nutrition recommendations. Our Members include nutrition consultants, dietitians, as well as medical doctors, naturopaths, nurses, health coaches, and more. You bring your own credentials – our program is not a credentialing program. It is an advanced nutrition course geared towards active practitioners from varied disciplines. The course provides acumen and tools that augment existing healthcare credentials. Practitioners can become listed in our Practitioner Directory.
Does this course certify me to practice nutrition in my state?
No. This training does not provide certification to legally practice nutrition. To practice nutrition, individuals must have a primary nutrition certification and must follow the laws in their state and country. SEE PREVIOUS QUESTION
Can people outside the United States participate in this course?
Yes. This course is fully online so people can participant from any country and any time zone. We have Members from 49 nations. And, as with those in the United States, you should ensure to follow the laws in your own country regarding specific scope of practice.
Who gets listed in the Online directory?
Professionals can become listed in our Practitioner Directory when the pass the comprehensive exam after each course.
Don't leave yet… get Julie's Workshop!
30-MINUTE FREE WORKSHOP
FOR NUTRITIONISTS, DIETITIANS, HEALTH COACHES, INTEGRATIVE & FUNCTIONAL MEDICINE PRACTITIONERS
Using "BioIndividual Nutrition" to Double Revenue and Results
© 2021– BioIndividual Nutrition, LLC – All Rights Reserved