Using personalized therapeutic diets for gut healing is essential to your success as a practitioner
Improve Gut Health
Through Therapeutic Diets
What you need to know about salicylates,oxalates,
histamine, glutamate, FODMAPs, and more
About the Creator
Julie Matthews, MS NC is a globally respected nutrition expert, award-winning author, and published researcher. Her guidance is backed by more than twenty years of clinical experience and scientific research with complex neurological and physiological needs; particularly autism and related disorders.
Gut issues are the root cause of many chronic conditions your clients and patients face.
Food plays a tremendous role in either contributing to these digestive challenges, or healing them. The use of personalized, therapeutic diets are a powerful solution.
This course will give you a range of tools and educational content to understand therapeutic diets and how they can be applied to successfully support your clients with gut challenges. It'll help make you a sought-after clinician who gets amazing results.
If you've been waiting to get into one of my programs, this is a great entry-point!  You get…the best of my 20 years of practicing BioIndividual Nutrition distilled in how to apply it to the first step of healing…  Gut health!
8-Module Course for Practitioners
The Digestive System – Vital to Overall Health
You will learn the systemic connection between the gut and the rest of the body and how what happens in the gut influences many other body systems.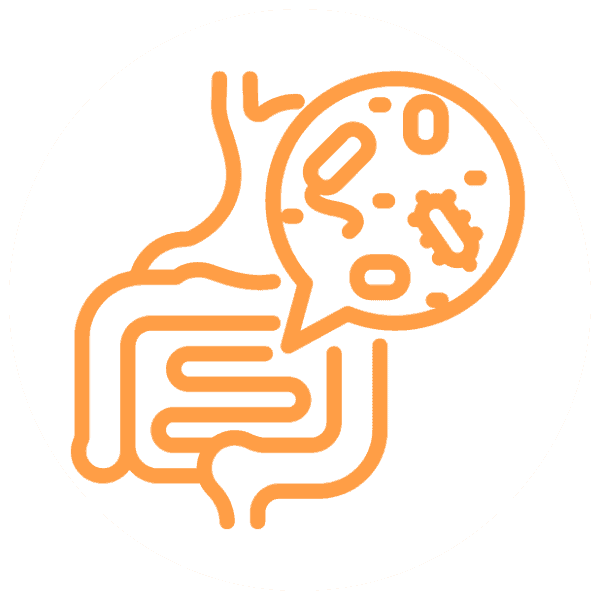 The Brain-Gut-Microbiome Axis
Discover how the gut and microbiome affect the brain and neurological conditions. We'll also cover how foods can have a strong impact on our mood, learning, behavior, and more.
Foods and the Microbiome
Learn the powerful role of foods in changing the makeup of our microbiome, sometimes very quickly. Explore which foods can harm the microbiome and foods that support a healthy microbiome.
Inflammatory Substances to Avoid
Discover the common ingredients to avoid that can wreak digestive havoc and cause leaky gut. You will learn how our food choices can contribute to gut inflammation.
Therapeutic Diets that Heal
Learn the most effective therapeutic diets for gut healing and demystify the myriad of choices: GFCF, low histamine, low salicylate, low oxalate, low FODMAPs, SCD/GAPS, keto, intermittent fasting, paleo, etc.
Putting Together Your Personalized Nutrition Plan
Put the tools and resources together to make your own personalized, bioindividual nutrition plan that suits your unique needs, including meal planning and recipes!
A Clinical Approach to Using Therapeutic Diets for Gut Healing
Practitioners will learn the critical personalized, BioIndividual Nutrition strategies for therapeutic diets when working with clients that need gut healing including underlying and contributing factors, food reactions, and symptoms.
Considerations for BioIndividual Supplementation 
Learn about supplements that support gut health and healing for the unique BioIndividual Nutrition needs of your clients and patients including vitamins, minerals, phytonutrients, herbs, probiotics, prebiotics, postbiotics, and more.
RECORDED VIDEO CLASSES AND DOWNLOADABLE SLIDES
GUT HEALING RECIPES TO CHOOSE FROM
THERAPEUTIC DIET MEAL PLANS
Handouts
Get all the handouts you need to put this information into action right away!
Introduction to Personalized Nutrition
Guide to How the Gut-Brain-Microbiome Axis Influences Neurotransmitters
Prebiotic Foods List
Fiber Guide
Food Compounds that Contribute to Gut Inflammation
What to Eat to Heal Your Gut
Therapeutic Diets for Gut Healing
Gut Healing Recipes
Gut Healing Meal Plans
Pantry Cheat Sheet
A Clinician's Guide to Gut Healing Supplements
Guide to Personalizing Probiotics
The Role of Underlying Factors and Food Intolerances in Gut Issues
Therapeutic Diet Options Based on Food Reactions & Symptom
Resources to Help You Succeed in Your Practice
Presentation Slides and Handouts on Healing Your Gut, the Microbiome, and Gut-Brain Connection
How to Eat for Healing: Recipes & Meal Planning Guides for Therapeutic Diets
How to Eat for Healing: Recipes & Meal Planning Guides for Therapeutic Diets
Resources for Personalized Nutrition, Therapeutic Diets and Food Intolerances
Clinical Guides for Success in Your Practice
Clinical Guides for Success in Your Practice
Color Slides with Over 100 Scientific References
Become a Gut Healing Expert
Get Outstanding Results Using Therapeutic Diets and BioIndividual Nutrition
"Thank you Julie! This is very helpful. You are wonderful! I really appreciate you putting together this class."
Michele
"Thank you. You did an outstanding job!"
Denise
"Great info Julie! Love the interplay between our genes and epigenome, and the microbiome!"
Kaye
"Thank you Julie, this has been such an inspiring and empowering course."
Julie
Hi, I'm Julie Matthews. I've been working clinically with complex neurological and digestive disorders and getting stellar results using personalized nutrition since 2001. In addition to being an author and published researcher, one of my passions is teaching individuals and practitioners how to utilize BioIndividual Nutrition to get results. I've served thousands of families around the world and trained 800+ practitioners through the science and practice of personalized nutrition.